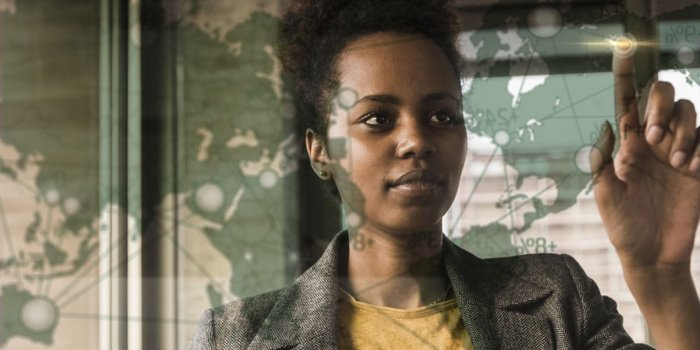 Women Entrepreneurs, the Global Market Needs You
Posted by

Categories

Business Development, Economic growth, Education, emerging markets, Equality, Exporting, Gender challenges, global branding, Global trade, global women entrepreneurs, Importing, International business, Marketing, Research, Sales & Distribution, Strategy, World entrepreneurship

Date

July 23, 2018
According to the Small Business and Entrepreneurship Council, In 2016, 97% of all exporters in the U.S. were small and medium-sized companies. The other statistic from this study that can't be ignored is that only 12% of businesses that export are owned by women. Why are more women not accessing the vast world that is global business?
In Devishobha Chandramouli's recent Entrepreneur article, "6 Global Trends Reveal How Women Are Redefining Entrepreneurship," she reports the ways in which women entrepreneurs are critical to the global market. Within Chandramouli's findings, WEGG founder, Laurel Delaney, reports on why women are often absent from business at a global level:
"Even in a developed economy, women business owners are less likely to explore and expand their products or services because they think they can't do it, or that they don't have access to the right training, education, advisory networks, mentorships and community programs. This perceived deficiency makes it difficult for women to access markets, conduct marketing and establish relationships."
If women do not believe they are capable of global success, they will not achieve it. The secret is, that women are not only capable of global business, but are also exponentially beneficial to their communities when they have it. Chandramouli notes,
"As globalization is breaking down the barriers that limited businesses by cultures, gender and geography, many partnership and trade agreements have been developed in an attempt to encourage global economic activity among women. Women are known to give back about 90 percent of their earnings to the health and education of their communities and families, contributing to development directly, so it's easy to see why it is critical."
Women entrepreneurs, the global market needs you.
You can read Chandramouli's article here, to learn more about how women have the ability to transform global business, for the better, from within.
_______________________________________________________
Why go global?  How do you start?  Where can you find customers?  How do you get paid?  Find out these answers and learn other best-kept secrets to expanding a business globally. 
JOIN us for our first weggchat™ (#weggchat) Wednesday, August 8 from 11:00 a.m. — 12:00 p.m. (noon) Central time on "Take Your Business Global!" and facilitated by Laurel Delaney, President of WEGG and founder of GlobeTrade.com.  Laurel will field questions and add insights on how to take a business global.  Small business owners can join the conversation by using the hashtag #weggchat to chime in with questions and answers.
Event is free of charge but you must use tchat.io or twubs.com to follow the conversation using the hashtag #weggchat.  See you there!
__________________________________________